Our PE and Sports Vision
We passionately believe in the power of sport in developing pupils' physical, social, emotional and intellectual capacity.  It is our vision to provide all pupils with the opportunity to engage in exciting Physical Education lessons where they can develop a wide range of transitional skills within a safe and secure environment.
All pupils will be positively challenged and stretched within the learning environment further enhancing their learning experiences.
Delivery of Physical Education within Claycots School is carried out by the Sports Team, comprising of qualified PE Teachers and experienced coaching practitioners who hold a range of coaching qualifications, with specialism's in different fields.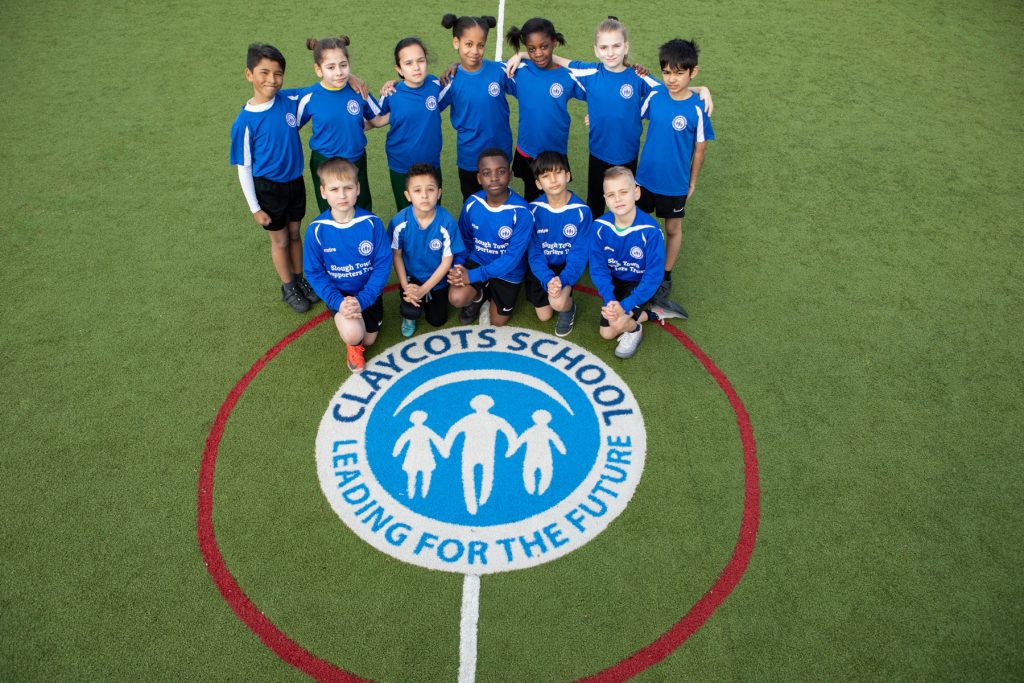 Sports Ambassadors
Sports Ambassadors are our young leaders who have demonstrated their love and passion for sport.  Their role is to promote sporting values through their actions, organisation and delivery of lunch time clubs, support with after school clubs and their enthusiastic approach to PE lessons.
Supporting their peers, our Sports Ambassadors strive to enhance the sporting experiences and opportunities for pupils to actively engage in physical education within Claycots School.
Extra-Curricular
Afterschool clubs are a fantastic way of offering additional opportunities for pupils to further develop their skills within a range of sports of their choice.  Clubs are an extension of the quality provision pupils experience in school, providing comfort in the knowledge and expectations expected from their coaches and session structure, enabling pupils to further excel in their sporting experiences and journey within Claycots School.
Competitions and Events
Our pupils have the opportunity to take part in a range of in school House sports competitions and events, as well as other events and tournaments with local primary schools. Termly House sports events allow pupils to compete to win trophies for their respective House team.