Curriculum
At Claycots, our broad, planned and relevant curriculum brings learning to life through investigations and open-ended learning, providing an emphasis on both knowledge and skills to help our children develop an intrinsic curiosity about the world around them. We encourage all members of the Claycots community to be problem solvers with a positive attitude to learning and committed to our school vision that all children can achieve excellence.
We make sure our school is an inclusive, stimulating environment that reflects and celebrates our creative learning approach. Learning is carefully sequenced and linked across subjects, ensuring that over time our children both know and remember more.
Our curriculum: recognises children's prior learning; provides first-hand learning experiences; and is underpinned by the academic rigour needed to ensure depth of learning. 
Throughout the school, our curriculum is complimented by learning opportunities to ensure our children's spiritual, moral, social and cultural development. Each half term, our curriculum is based around a different theme or topic.
These topics are broad, encompassing elements of history, geography and science and are always supported by the use of high-quality texts. We ensure that children have the opportunity to go on a variety of educational visits that help to put children's learning into context and bring it alive.
We want all children to demonstrate our school value of curiosity and ask questions that will shape the learning in their class.
Our key aim is that when children leave us at the end of Year 6, they are secondary school ready and equipped with the following:
A high standard of reading, writing and maths knowledge
The skills required to communicate effectively
The ability to independently plan, monitor and evaluate their thinking and learning
Confidence in themselves and the resilience to take on new challenges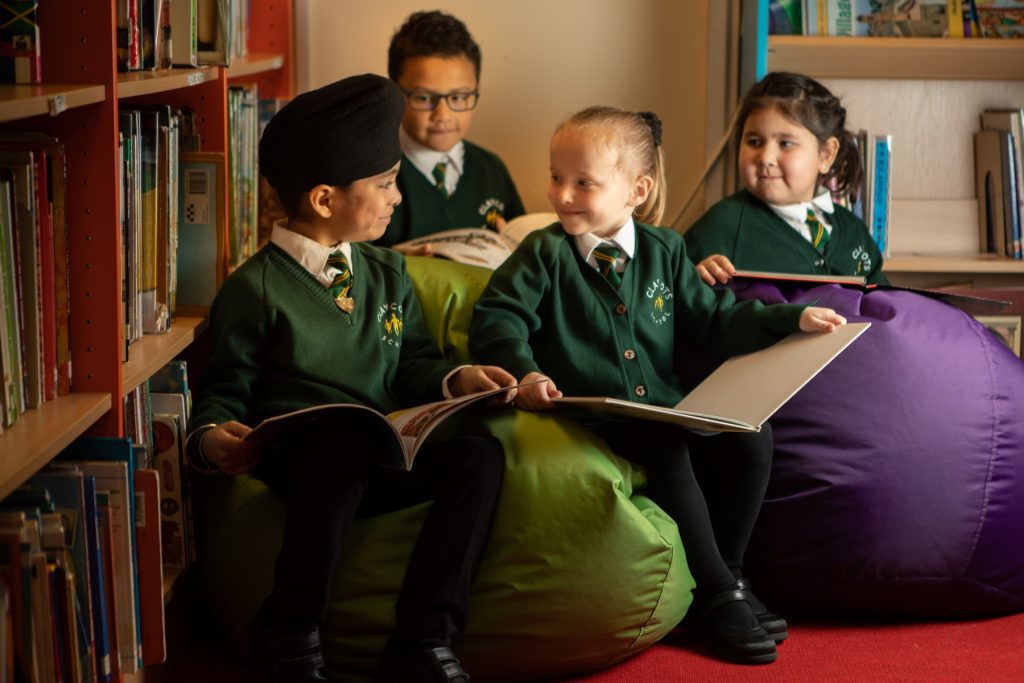 Physical Education is a strength of the school and lessons are taught by a team of specialist teachers. We aim to give every child the practical physical skills, alongside the emotional literacy and thinking skills, to achieve in PE. Promoting physical health and wellbeing amongst our children is a priority at Claycots. We successfully run the Daily Mile initiative in all year groups.
We follow the agreed syllabus for religious Education for Slough. Pupils will learn about the major religions so that, with greater knowledge, they can respect and develop a greater understanding of the religions and beliefs of others. PSHE, including RHE, is taught using the Jigsaw scheme.
In KS2, pupils are taught Spanish weekly by a specialist teacher. We recognise that the exposure to another language and culture will encourage tolerance and respect for others' values and beliefs.  At Claycots, our aim is that children will become confident linguists, broadening their minds to the wider world and enabling them to recognise the worth of other languages and the skills that come with learning another language.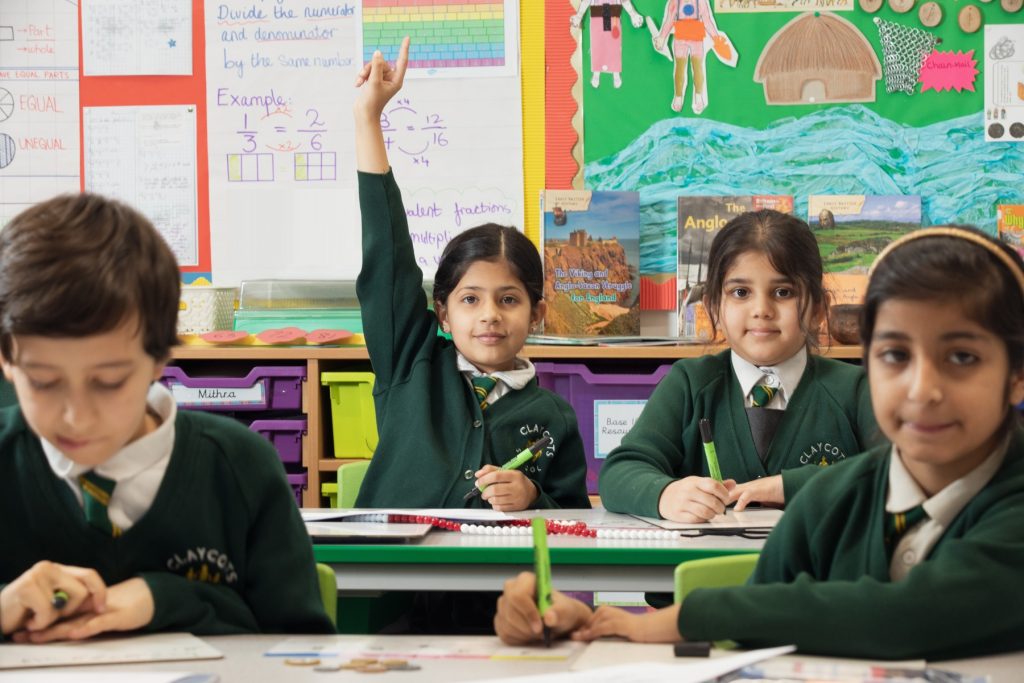 As a school, we recognise the importance of The Arts and we are passionate about the difference that The Arts can make to not only children's learning but also their life experiences. Our specialist music teacher provides lessons for all pupils in KS1 weekly and for six-week unit blocks in KS2. We engage with a range of high quality creative partners to enhance learning and provide a range of predominately arts based opportunities for children.
Our curriculum offers all children the opportunity to perform each year and view the performances of others. Theatre, dance and music performances are embedded in to our curriculum for all children.
If you have any further questions about our curriculum at Claycots, please contact your child's class teacher in the first instance. For further guidance, please contact Miss Ward (Deputy Headteacher) via enquiries@claycots.com
Claycots School follows the National Curriculum – details available here: National Curriculum